EPA Confirms Hyundai #1 in MPG

---
April 9, 2012 Hyundai News- The just release
d EPA 2011 Light-Duty Automotive Technology and Fuel Economy Trends Report
identified Hyundai, with an adjusted fuel economy rating of 27 mpg, as the top 2010 brand in fuel economy and had the lowest CO2 emissions in America, beating out traditional leaders Honda and Toyota. No make scored higher than Hyundai. This is the second time Hyundai has led in both categories, having achieved this distinction previously for 2008. The
EPA 2011 Trends Report
also indicates that preliminary 2011 model year values suggest that Hyundai will maintain its fuel economy leadership.
---
"Best Value In America"
Vincentric's 2012 Best Value in America
distinctions went to the Hyundai Accent, Hyundai Elantra, Hyundai
Genesis Coupe and Hyundai Tucson. Vincentric is the automotive data and analysis firm.
Strategic Vision
also recognized Hyundai. Strategic Vision's Total Value Index listed Hyundai as the the number two brand in terms of Total Value. Tucson was name the "Small SUV"segment leader in Strategic Visions study.
Hyundai Motor Unveils All-New Santa Fe at the 2012 New York International Auto Show
- The 3rd generation Santa Fe comes back with new design, improved practicality and better fuel economy
- The all-new Santa Fe raises the bar for family SUV

The all-new Santa Fe showcases the brand's cutting-edge capabilities through its "Fluidic Sculpture" design, impressive fuel economy an
d a host of features to delight drivers and passengers with high expectations for functionality and comfort.
"The all-new Santa Fe is a confident and highly capable crossover built for today's family, with flexible space, premium interior amenities, outstanding performance courtesy of dramatic weight savings and segment-first technologies, impressive fuel economy and advanced safety," Mike O'Brien, Vice President of Corporate and Product Planning at Hyundai Motor America, a fully-owned subsidiary of Hyundai Motor Co., said at today's press conference in New York. Click Here For Full Article
March 19, 2012 - Santa Fe gets Hyundai "Storm Edge: Styling
Rick Kranz reports in Automotive News that Hyundai has released pictures of the redesigned Santa Fe crossover that offer the first clear view of the brand's new design direction. The new Santa Fe debuts next month at the New York auto show. Hyundai calls the styling "storm edge," an evolution of the fluidic sculpture philosophy seen on the Hyundai Sonata, Hyundai Elantra and upcoming 2013 Hyundai Azera. The front-end styling adopts Hyundai's hexagonal grille and chrome three-bar pattern. The redesigned Santa Fe is expected to be offered in two wheel-bases, with a choice of five- or seven- passenger seating. The current generation Santa Fe was introduced in the 2007 model year.

Click Here To See Available New Hyundai Vehicles




February 13, 2012 - Check Out The 2013 Elantra GT

Volkswagen Adds 200 More Jobs

Click Here To See New In Stock Volkswagens
February 1, 2012 - As reported by David Phillips of Automotive news - Volkswagen Announced today that they will boost production by 13% and hire 200 more Americans to fill the full time positions at the award winning Chattanooga, Tennessee Plant. This will increase production of the Motor Trend Car of the Year, the all new 2012 Volkswagen Passatt. Congratulations Volkswagen.

Nissan Defies the Odds
Click Here To See New In Stock Nissans

January 12, 2012 - As reported by Paul A. Eisenstein of MSNBC - It won't take a pathfinder to put Nissan on the right track, although this week's launch of an all-new Nissan Pathfinder at the North American International Auto Show is a critical piece in the

automaker's product strategy. 2011 was a tough year for Japanese automakers. However, reports MSNBC, what's often missed is the fact that Nissan finished the year with a 15 percent increase in annual U.S. sales, even though the automaker struggled with shortages through July. However, it's difficult to stay in the shadows when you're planning a series of product roll-outs like the flashy Pathfinder preview in Detroit. And the car-maker will follow it with a series of new products, including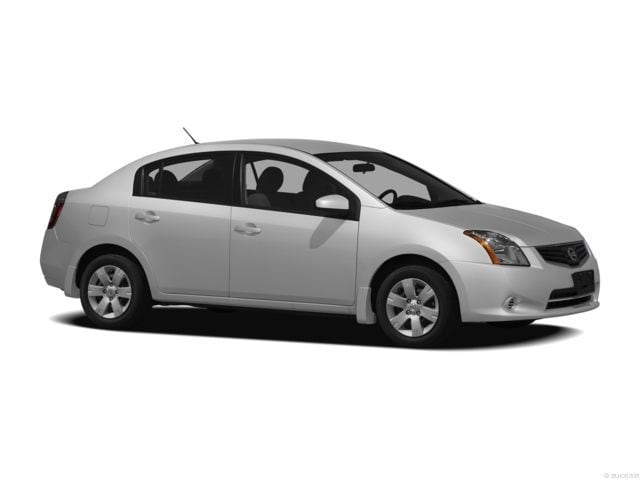 replacements for key midsize models Altima and Sentra later this year. It's come as a big surprise to see Nissan doing so well, many analysts admit, although George Peterson, chief of AutoPacific, says it suggests the car-maker has "paid attention to [its] knitting." Equally impressive is the fact that the products Nissan had to sell were largely reaching the end of their life-cycle, with the exception of a few models. Click here for the complete article.


The Volkswagen Update
October 24, 2011 -
As reported by Diana T. Kurylko in Automotive News, Volkswagen may be adding a much anticipated mid sized crossover to it's Chattanooga, Tennessee factory. They want to bring the POLO but no time frame has been announced. The BEETLE has been redesigned and is 6
i
nches longer, 3.3 inches wider and .5 inches lower. Next
year a 2.0-liter four-cylinder turbo-diesel will be available. In 2012, the high-performance Beettle R model and a convertible version will be available to own. GOLF fans be ready for the 250-horse power R model arriving early in 2012. VW says it is the most powerful Golf ever sold in the United States and they aren't stopping with the power. The redesigned Golf is schedule for 2014 with a plug-in hybrid version on the 2015 calender. JETTA drivers will be glad to see al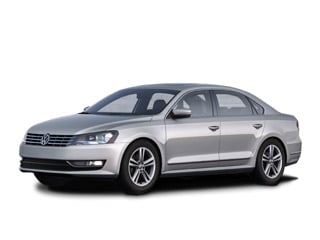 l of the upgrades and features available in the Jetta GLI that debuted thi
s Fall.
The 2012 product plan includes the Beetle Turbo-diesel, Beetle R debut,
Beetle convertible, Golf R debut, Jetta hybrid debut, SportWagen and CC freshen. Be sure to test drive the Passat. The force is strong and it has arrived at Bennett Motor Imports!